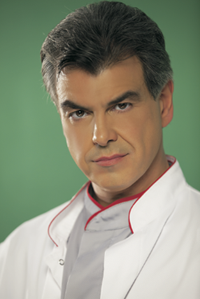 Dr Gordan Popovic, Specialist in urology and Sexologist
Dr. Popovic has run the Urology Specialist Clinic POTENCIJAL for more than 20 years. He is a member of Urology Section of Serbia as well as a member of Intersection Board of Sexual Medicine in Serbian medical society. As a specialist of urology, he intensively deals with sexual issues, especially with diagnosing and treating impotence, prostate diseases and urological infections, and treatment of phimosis.
Between 1998-2001 he was known as a doctor who had the largest number of patients and the greatest experience in using the first medication for potency that had just appeared in the world at that time. Even then, he understood the need for a remedy that would improve sexual function and yet be completely safe to men's health.
This is how POTENCIJAL tablets have been made and within ten years of use, have confirmed these characteristics.
Expert advice about supplements and appointing the examination and consultation about potency, prostate, phimosis and urological infections:
011 2183 980 and 063 201 101
10 - 18 h
Urology Specialist Clinic POTENCIJAL